September 3, 2020
There's no doubt that 2020 has played out differently than many of us originally thought it would. That being said, with every challenge comes an opportunity for reflection and growth. I've been inspired by how many of my friends and colleagues have taken on a new project or tapped into a creative side of themselves they didn't know existed! More specifically, I feel like since Covid-19 hit, we've all become interior designers. I know a lot of you are nodding your head right about now, but it's true! What better way to spend your time when you're stuck at home, right?
So, with that said, I thought I would share what I've learned about the world of house projects and home décor trends in 2020. If it hasn't already, maybe this will spark some inspiration (and possibly a trip to Lowe's).
First, let's dive into 5 of my favorite trends I'm seeing this year.
1. Live Plants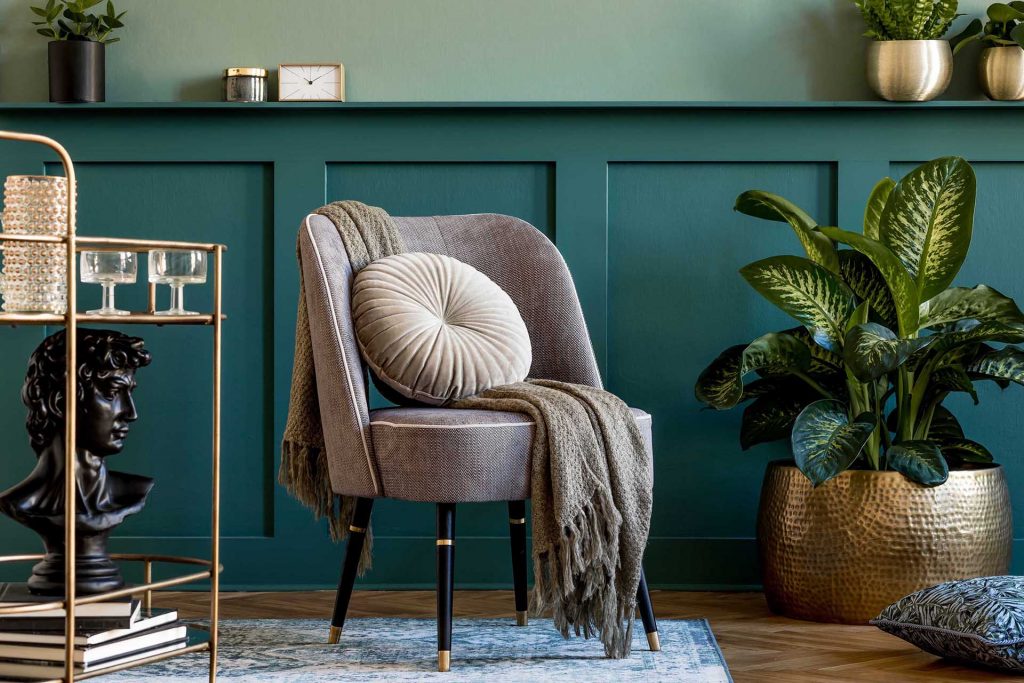 We all know that greenery can bring a space to life. However, more times than not, we opt for faux greens to keep the maintenance minimal. Well I think it's safe to say that 2020 called for something a little more…lively. Homeowners everywhere are ditching their faux friends and becoming plant parents. Whether it's visiting your local nursery or making a trip to Lowes (big fan of their nursery AND prices), the options are endless. Caring for plants can be tricky and trust me, it's frustrating when you discover a green thumb doesn't come naturally, but you can select plants like succulents or cactus, which are easier to take care of but still achieve the look you're trying to accomplish. You know, the green and pretty kind.
2. Floral Wallpaper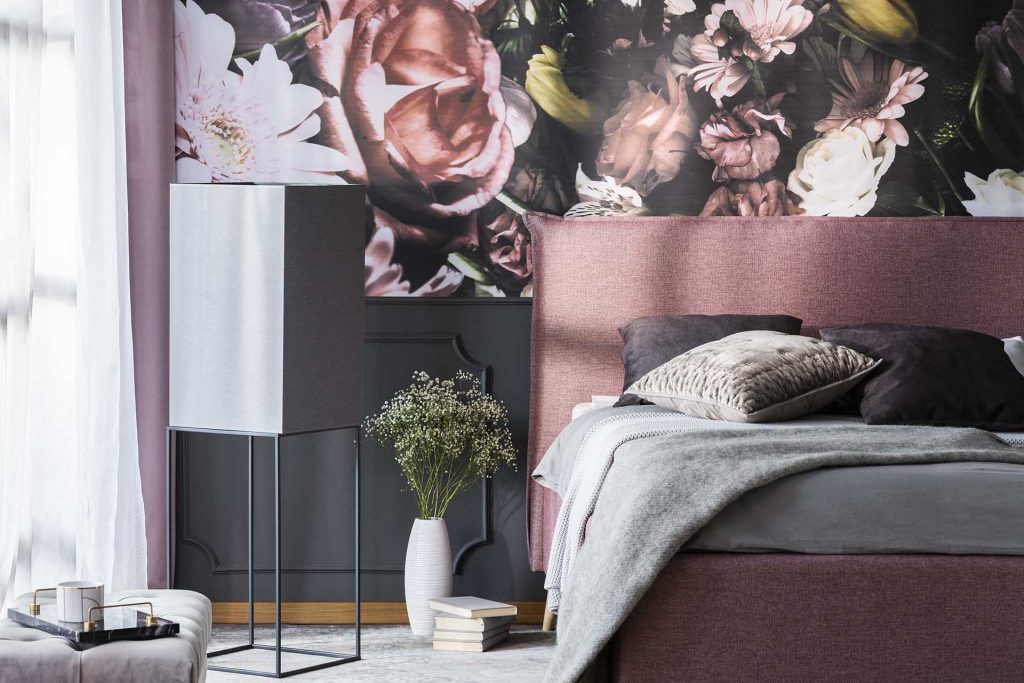 Remember when the trend was to have an all-white interior? White walls, white doors, white cabinets? Okay, I'm not going to lie, I'm still into the mostly white trend, but this year we're seeing the opposite emerge. Not only are we seeing more colorful and playful interiors, but we're seeing more wallpaper, floral wallpaper to be exact. This is definitely one of the more eclectic trends we've seen this year, but it's also the one that has the ability to showcase your personality the most. Although I typically think of my Grandma's house when I think of wallpaper, if done right, it can add texture, clean lines, or a pop of color to any space. I talk about some of my favorite places to find it later on in this post.
3. Two-Tone Kitchens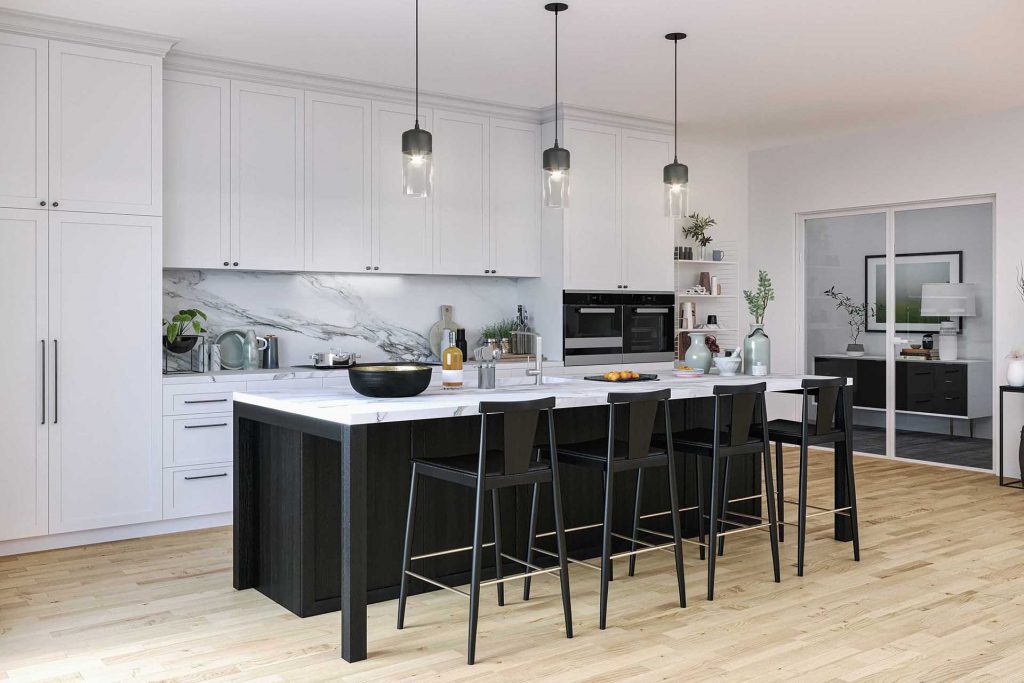 Speaking of less white, kitchens are becoming an easy way to add a pop of color, especially in an open concept living area. We're used to seeing beautiful kitchens with sleek white cabinets and oversized hardware, but in 2020 we're seeing different color variations when it comes to upper and lower cabinetry. Typically, we're seeing a lighter color like off-white or light grey on top and a darker color like deep navy or forest green on the bottom. This is a great option if you're looking to add a bit of color outside of your standard accent wall (which I also love, by the way). My prediction is that this trend isn't going anywhere anytime soon. Two toned kitchens are here to stay.
4. Something Old, Something New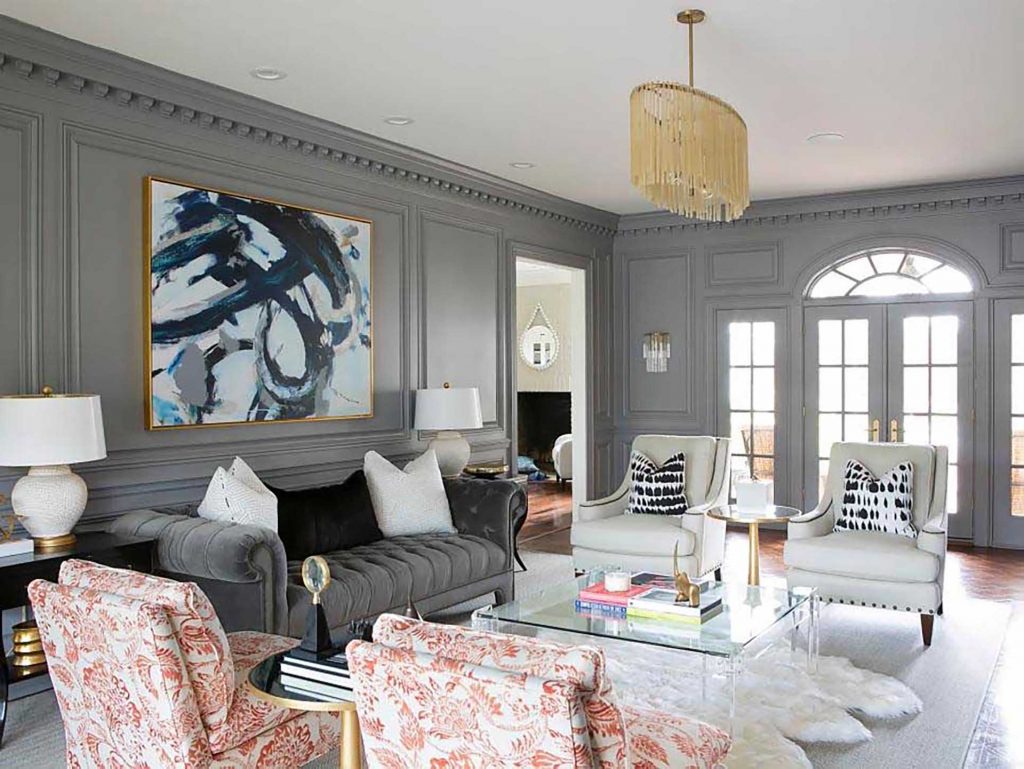 This year we're also seeing more traditional designs re-emerge, especially from millennials. I know "traditional" can scare those who are pulled toward a more modern aesthetic but think about it as adding a bit of storytelling to your design. It's a combination of  your Grandmother's antique velvet armchair and a modern chandelier like this one. Not only does this trend bring another layer of texture to your space, but it brings a level of warmth and playfulness we long for in our homes.
5. Handmade Goods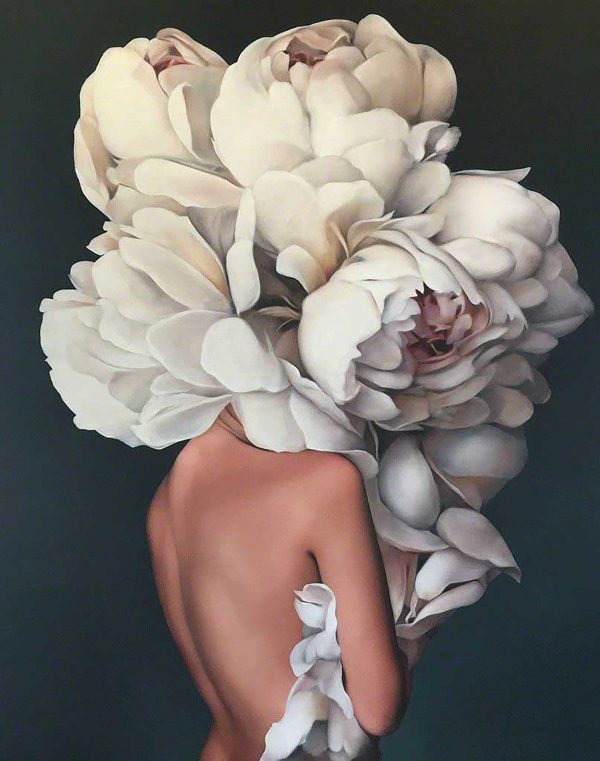 Speaking of storytelling…It's not a secret that we're more likely to purchase from brands that we can connect to. As consumers, we want to feel like we're part of their story so that they can be a part of ours. It's no different when it comes to the décor throughout your home. We all want to cultivate a space that feels like "us" and in some ways, can give anyone that walks through the door a small glimpse into who we are. People are seeking out artists and companies that have a unique product, but also a distinctive point of view. Mass produced décor is no longer "trendy". That being said, I do love a good walk through the Target home section.
So how do we incorporate these elements into our own homes?
If you're anything like me, you're probably looking at this list and imagining all of the places in your home or even business that you can make a change. In my opinion, that can be a daunting task. I recommend starting with your favorite room, making a few updates, and then moving on to the next. Otherwise, it's easy to end up with a disjointed interior. But where do you start?
Since Covid-19 has forced many of us to work out of our homes, let's tackle a few easy concepts to make your home office a place you actually feel inspired in. Trust me, it makes a big difference. First, don't be afraid to mix and match furniture (old and new, remember)? One of my favorite places to find office furniture isWorld Market. Not only is the furniture reasonable, but it's good quality with transitional pieces that can be used in a variety of ways.
Next, choose a color that contributes to your sense of calm because let's be honest, we all need that right now. Earth tones are big in 2020 and can be a great addition to your office space in the form of paint or a playful wallpaper print. The best part is you can do either one yourself. I'm a Lowe's girl through and through when it comes to paint, but a couple of my favorite online Wallpaper boutiques are Jungalow and Flat Vernacular. Both have a variety of options that will add personality to your office space, while also serving as an impressive Zoom background.
Then of course, add some plants. My recommendation is to choose a tall cactus, a shorter succulent and a smaller, fuller option like a Kimberly Queen Fern or a Parlor Palm. Choose a few marble planters or wicker baskets and cluster them in a corner of the room. It's almost like creating your own mini terrarium in your office. Working from home every day can become a bit suffocating but adding a little bit of life can make all the difference.
Lastly, I'm getting wild and going off the trend list, but window treatments can be a game- changer. Curtains are a perfect way to add a bit of texture and actually make the room feel more complete. One of my favorite places to find exclusive curtains is Anthropologie. In fact, they currently have these blue velvet curtains that I'm considering designing my entire house around. They're unique, contemporary and stunning.I linked them here in case I sold you.
The world of interior design and home décor concepts is endless, but hopefully this gave you a few ideas to run with while we continue to navigate 2020. If you're feeling like you're in need of some inspiration or even a bit of purpose, try tapping into your creative side. You may end up re-designing your entire home, but maybe you'll also end up discovering a side of yourself you didn't know existed.
Hope You Enjoyed the Read!