January 14, 2021
For most investors, 2020 was one of the more hectic and confusing years where some saw gains, some saw losses and certainly, fundamentals seemed a bit detached from historical measures. Beyond the ups and downs in the investing world, 2020 was somewhat of a LOST YEAR … a year where we LOST A LOT.
But thankfully we are survivors. We are not only built to survive but built to thrive. In our darkest moments, we found light. We found hope. We will thrive again.
And there's HOPE … tremendous HOPE … especially for investors looking for the next billion-dollar+ investment opportunity.
My Research Team at Quantified Ante and I have taken a deep dive into what the megatrends coming out of 2020 were along with what the next "unicorn" investment themes were for future IPO's/SPACs and roll-ups in the capital markets for 2021 and beyond.
We then canvased the business landscape to find disruptive compelling business models as further confirmation of what's happening and what investors are investing in.
Our research has helped us further validate the work we've done with Greenfield Groves and how our upstart company is poised to disrupt the consumer health and wellness industry, as well as grab market share while building investor value.
We also believe that Greenfield Groves is uniquely positioned for early-stage investors who want to get in at the venture capital stage of an investment.
Keep reading to learn what that means for YOU.
Greenfield Groves is a consumer-focused tech company that is reshaping how consumers learn about, access, and purchase health and wellness products and services that are tailored to their personal needs. The business model of Greenfield Groves is driven by building long-term, lifetime customer value (ongoing, repeat revenues). In a nutshell, we have poised the Company to DISRUPT, TRANSFORM, and LEAD the $5 trillion global wellness industry.
Mega Health and Wellness Themes for 2021 and Beyond
Before we go into all of the details making up Greenfield Groves and what it's set off to do, let's take a look at the mega health and wellness themes that have resonated in both the stock market and private venture investment market in 2021 and beyond:
Virtual Wellness
Radical Self-Care
Preventive Treatments
Drug-based therapies
Personalized empowerment
Disruptive e-commerce
Here are some insights into these investor themes: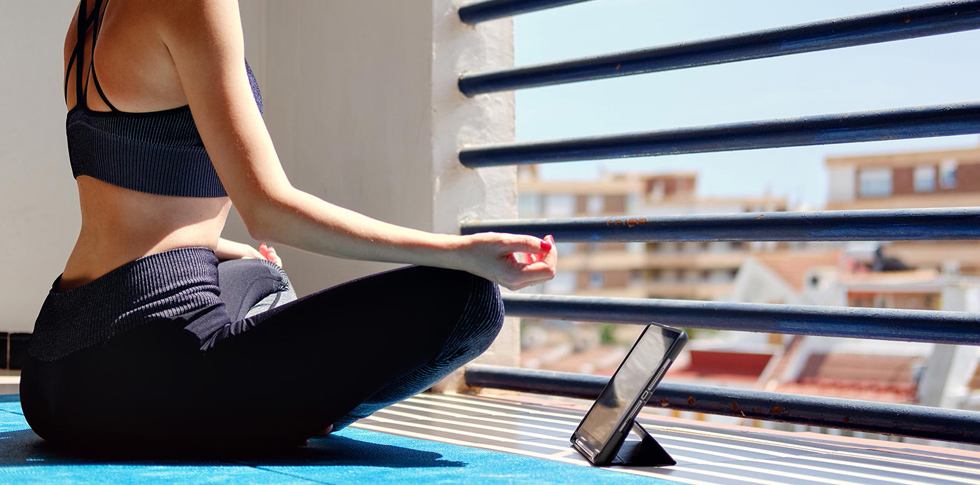 Virtual wellness is EXPLODING right now. Consumers are seeking digital apps and platforms to provide convenience and personalization. From telemedicine to virtual therapy and meditation apps to digital fitness platforms, virtual wellness is here to stay. The U.S. telehealth industry is forecast to grow 30% annually over the next five years, per a report from research firm, Arizton.
On top of that, healthcare costs are rising faster than GDP in most developed countries, and the World Health Organization predicts a shortfall of 18 million health workers by 2030.
Traditional medical models are running to keep pace with consumers' needs and companies who are incorporating a virtual wellness solution as part of their overall business model will be the WINNERS and stand to deliver great returns for their investors.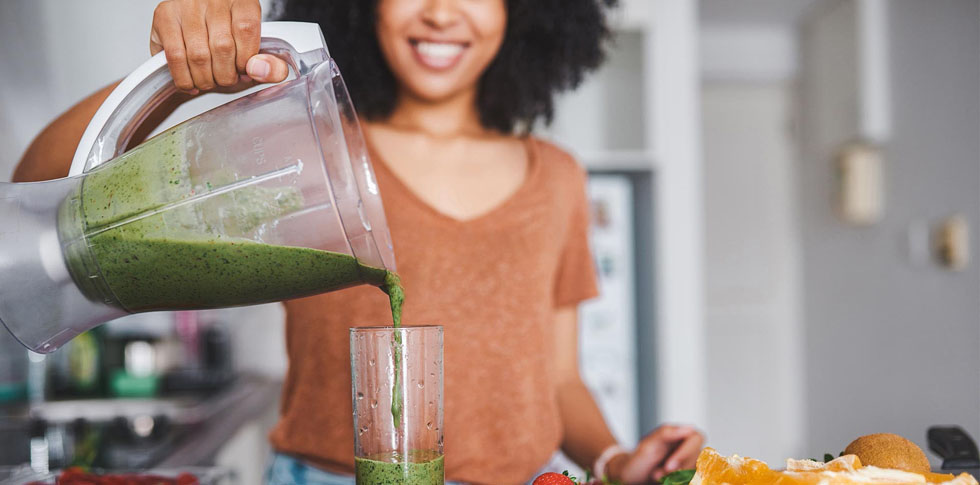 Radical Self-Care was a theme that was amplified and embraced by many consumers during the pandemic. It continues to be an important factor to achieve health and wellness success. The University of Indiana defines radical self-care as "the assertion that you have the responsibility to take care of yourself first before attempting to take care of others." You can't take care of others if you're sick. The evolution of home environments has resulted in consumers viewing the home as a place to care for physical and mental well-being. According to a Mintel 2021 report that listed at-home rituals give new meaning to self-care, "nearly half of adults say being at home more than usual helped them feel more in control of their health in the past 12 months."
What does this mean?
Brands have the opportunity to position products and services that further connect with the radical self-care movement. And those that can create "rituals" and "home routines" as core components of radical self-care that are being searched for by consumers will further differentiate themselves from the competition and builds a "defensible moat" around their brands.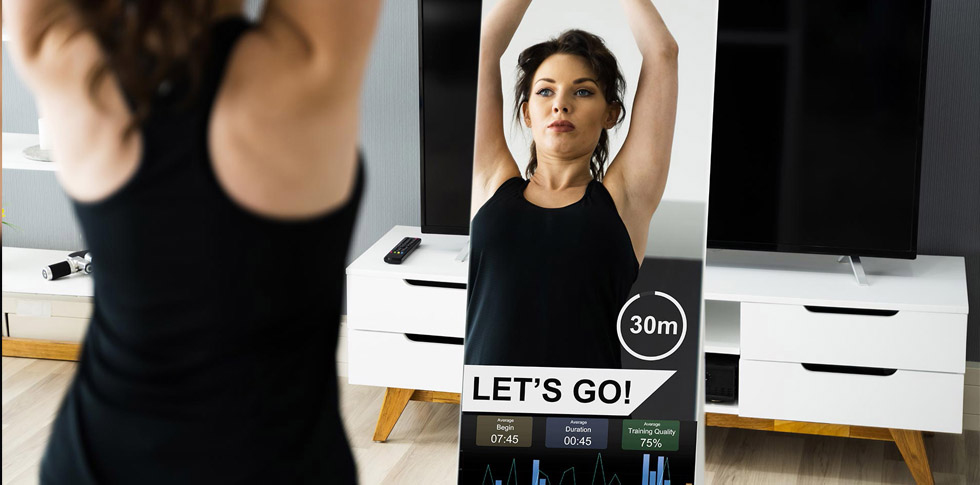 Preventive treatments are something that many people have come to embrace. As noted in Mintel's upcoming Health Management Trends Report, half of the adults achieved greater control over their health because they had more time to focus on personal needs and health ambitions.   The report goes on to speak about how adults will seek simple ways to prioritize their health needs in day-to-day life, such as implementing an illness prevention strategy. We anticipate that they will look to shift their spending into services, products, and brands that provide a proactive approach as opposed to a reactive approach.
It couldn't be a better time to launch our Regulation A+ Mini-IPO because society needs Greenfield Groves. It couldn't be a better time to invest in Greenfield Groves. Recent interactive fitness companies who have benefited from the preventive treatments movement include Peloton (NasdaqGS: PTON) and Mirror (bought by Lululemon for $500 million), two examples of companies that are giving consumers a means to create "preventive health and wellness habits" in the comfort of their own homes.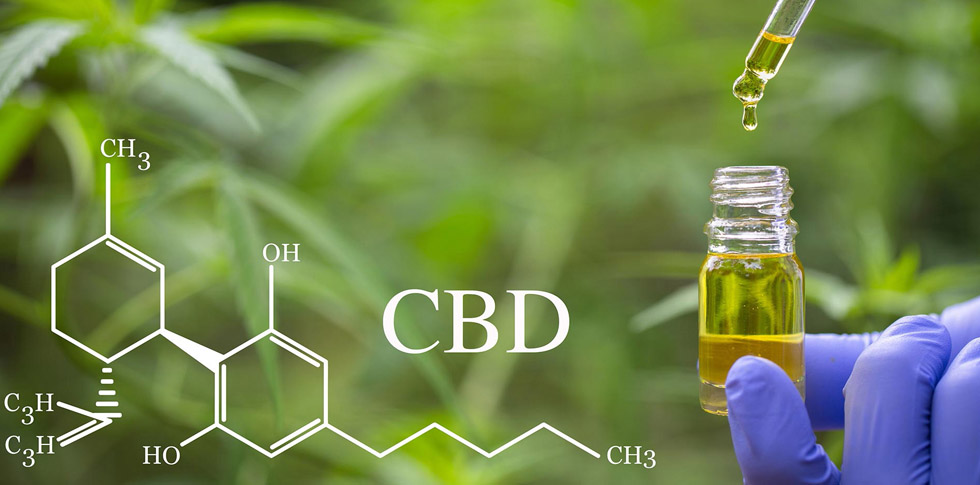 Drug-based therapies will continue to be explored, tried, and adopted by mainstream consumers. We've already seen the positive momentum created in the cannabis and hemp CBD industries. The ongoing efforts to legalize cannabis in all 50 states will create other initiatives for legalizing additional compounds that have been classified as "drugs." For example, there have been pushes to further legitimize and decriminalize ingredients like psilocybin and ketamine, which helps open the door for more research, which will help us figure out all the potential uses. Imagine a possible option for treatment-resistant depression?
Additionally, there is a much-anticipated decision from the FDA about the positive health effects of CBD hemp and how companies are able to make "health claims" of various CBD compounds and products. This will allow for companies like Greenfield Groves who are the actual experts to truly make a change in healthcare versus those that just make false claims.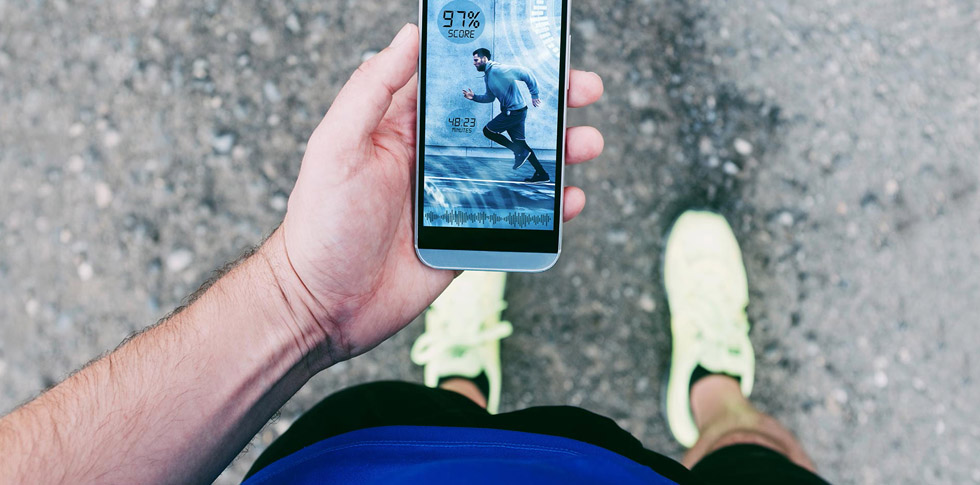 Personalized empowerment is a trend that started in the beauty industry and has evolved into health and wellness. Global consultancy firm PWC identified the empowered consumer as an emerging trend in healthcare. Personalization will help consumers feel engaged and in charge. This highlights the opportunity for the permission and access to use personalized health information to create customized solutions resulting in positive changes. Health and wellness services that have digital platforms can help adults feel in control of their wellness aspirations by providing individualized health insights.
Brands like Peloton are receiving feedback from their customers who are seeking more personalized experiences that go above and beyond what is being delivered "out of the box." They recently announced their users can now make their own custom workout routines and as the solutions are tailored for each individual, captured data can be used to create a "stickiness" factor with brands and their audiences to create customer lifetime value.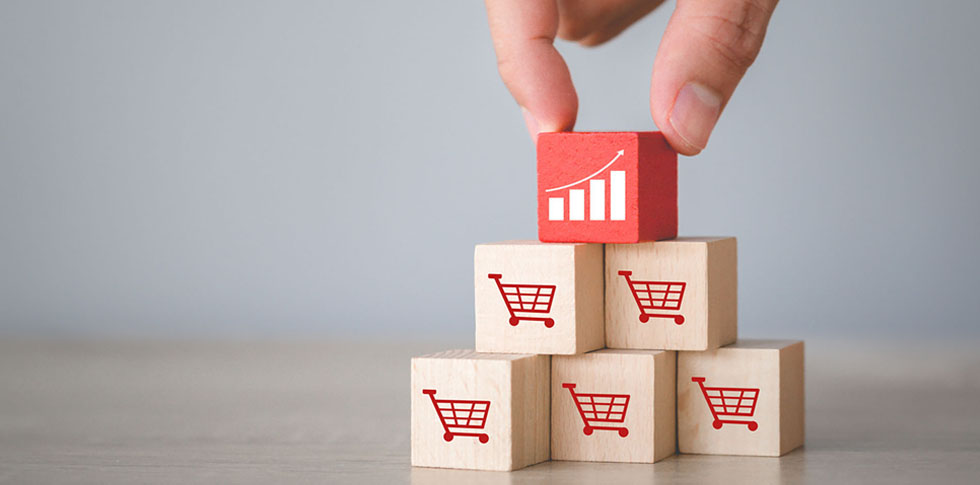 Disruptive e-commerce was the winner, as the 2020 global pandemic FOREVER CHANGED how consumers shop and purchase products and services. According to analysis from market researcher MFour, e-commerce saw "10 YEARS of growth in 6 MONTHS."  Digital Commerce 360 reported that US e-commerce grew "over 44% in 2020." Consumers' e-commerce habits were already evolving pre-pandemic. Marketing firm Epsilon's research cited that "80% of consumers say they are more likely to do business with a company if it offers personalized experiences."
Market insights company ClickZ reported that "Omnichannel campaigns produce a 250% higher rate of purchase frequency than do single-channel campaigns," and "customer retention rates are 90% higher for omnichannel campaigns than for single-channel campaigns."  Companies that can implement multi-channel audience engagement campaigns that tap into health and wellness trends and consumer data to understand what consumers want and can quickly respond with personalized brands, products, and targeted digital marketing will be the BIG WINNERS.
Snapshot of Comparable Companies in the Market
Here's a snapshot of some of the companies who have addressed these mega health and wellness trends that have been awarded with sizeable valuations (they are too late to invest in, but are good market comps to evaluate):
Hims / Hers – telehealth with prescribed drugs
Listed on the NYSE: HIMS
Valuation / Market cap:  $4.6 Billion market cap (2/8/21)

Incorporated in 2013, Hims & Hers Health, Inc. operates a multi-specialty telehealth platform that connects consumers to licensed healthcare professionals and then provides prescription medication on a recurring basis.  The company originally started in men's sexual health and has expanded into other wellness categories.
Our synopsis – HIMS was one of the first companies to combine telehealth with prescribed products to consumers.  It was successful in building a digital platform around men's sexual health needs. As it looks to break out to appeal beyond its male customer to female demographics, its single brand strategy that focused specifically on male sexual health may challenge its growth beyond its core customer market.
Charlottes' Web – CBD hemp farming and CBD-based wellness products
Listed on the OTC: CWBHF
Valuation / Market cap:  $856.203 Million market cap (2/9/21)

Charlotte's Web Holdings, Inc. produces and distributes hemp-based cannabidiol wellness products in the United States. The company offers products in the categories of tinctures, capsules, gummies, topicals, and pet products. It distributes its products under the Charlotte's Web name through its e-commerce website, third-party e-commerce websites, as well as distributors, and various brick and mortar retailers. Charlotte's Web Holdings, Inc. has a collaboration between its CW Labs science division and the University at Buffalo's Center for Integrated Global Biomedical Sciences to advance hemp cannabinoid science through a research program. The company was formerly known as Stanley Brothers Holdings Inc.
Our synopsis – Charlottes' Web helped bring CBD hemp into mainstream awareness. The Company successfully launched various CBD-based products under its single brand.  The original founders found initial success by sharing their personalities with the Company's vision. They have since left the company, so the founding vision and inspiration of the company have been replaced with financial operators that may struggle with expanding upon the brand's original core vision.
GW Pharma – R&D in the drug category
Listed on the NasdaqGS: GWPH
Valuation / Market cap:  $6.591 Billion market cap (2/9/21)

Founded in 1998 and based in Cambridge, in the United Kingdom, GW Pharmaceuticals plc, a biopharmaceutical company, focuses on discovering, developing, and commercializing novel therapeutics from its proprietary cannabinoid product platform. Its lead product is Epidiolex, an oral medicine for the treatment of refractory childhood epilepsies, Dravet syndrome, and Lennox-Gastaut syndrome, as well as in phase III clinical trials for the treatment of tuberous sclerosis complex.  The company also develops and markets Sativex for the treatment of spasticity due to multiple sclerosis. In addition, it develops various product candidates for the treatment of schizophrenia, autism spectrum disorder, and neonatal hypoxic ischemic encephalopathy.
Our synopsis – GW Pharma recently announced that it was selling to biopharma company Jazz Pharmaceuticals for $7.2 Billion.  GW Pharma does not have a direct-to-consumer model as it's been primarily focused on R&D for medical cannabinoid applications. The acquisition signifies the need for cannabinoid-focused companies to merge with traditional pharm to expand their breadth and distribution.
Drunk Elephant – focused beauty brand with consumer content blogs for engagement
Privately held brand
Valuation / Market cap:  Purchased by Shiseido for $845 million announced in October 2019.

Founded in 2012 and launched in August 2013, Drunk Elephant helped to pioneer the clean beauty movement. It saw exponential sales growth, with estimates putting its net sales for 2018 close to $100 million. It has attracted customers representing a wide range of demographics but is especially popular among Millennials and Gen Z.
Our synopsis – Drunk Elephant successfully hit on the "clean beauty movement" trend and leveraged inspirational and aspirational content coupled with a whimsical, focused brand and user-generated content (UCG) strategy to engage and build a loyal customer base.
Stitch Fix – personalized apparel offerings leveraging consumer data and machine learning
Listed on the NasdaqGS: SFIX
Valuation / Market cap:  $8.842 Billion (as of 2/9/21)

Founded in 2011 with headquarters in San Francisco, CA, Stitch Fix, Inc. sells a range of apparel, shoes, and accessories through its Website and mobile application in the United States. It offers denim, dresses, blouses, skirts, shoes, jewelry, and handbags for men, women, and kids under the Stitch Fix brand.
Our synopsis – Stitch Fix. leveraged machine learning / AI to tap into consumer behavioral and preference data to create personalized product offerings in the apparel category.  The company has a multi-brand strategy that appeals to a wide range of demographics and successfully built a continuity model to create predictable revenues.
Ginger – mental health app connecting consumers with counselors
Valuation / Market cap:  Recently closed a $50 Million D venture round with a speculative valuation as high as $500 Million

Ginger started life initially as a platform that would monitor a user's smartphone interactions to detect potential mental health issues and help connect that user with someone to talk to and has evolved to be an app where companies and their healthcare providers can provide employees with an app-based way to connect with coaches to talk through their mental health issues.
Our synopsis – Ginger's recent investment round and valuation validates the ongoing value placed by the venture community and capital markets on virtual wellness-focused companies.  
The above companies have paved the way for the next generation of emerging companies who can "fast follow" and improve on what they've done. Investors have coveted the health, wellness, and beauty categories by bestowing high valuations on them, and new investment dollars will pour into the next wave of innovative e-commerce driven start-ups.
Luckily, some of these emerging companies are not only exclusive to the venture capital community. They have recognized the POWER of Main Street investors and are now opening up their investment opportunities to individual investors like YOU (and the SEC has changed its rules to allow for this – more on that later).
The next generation of companies like Greenfield Groves are seeking to insert HOPE back to the investor community by creating a new class of venture investors.
… So it's PERFECT TIMING for Main Street investors, like YOU,  to take a look at what we believe is the next billion-dollar+ investment opportunity.
Greenfield Groves is Positioned to Lead the Way
I, along with the Greenfield Groves team (which is now over 40+ dedicated members strong) have been hitting our business milestones all throughout 2020 and am excited to share this with all of you…our potential investors.
We are now poised to launch and service all of the PENT-UP NEED and DEMAND that's been created in 2020.  We successfully executed on our business plan and believe we are set to accelerate our growth while pursuing what many refer to as "unicorn" status.
The Company has developed a consumer-focused digital business that is not only helping to bring back our humanity as we transition to a post-pandemic world but is also pursuing a FIVE Trillion Dollar Market Opportunity.


Greenfield Groves is positioning to become a health and wellness leader providing consumers of all ages access to a telehealth platform, lifestyle brands, and inspirational content experiences. These pillars of the Company all work hand-in-hand to ensure that customers have a high-quality, personalized premium level experience for their wellness and health needs.
We have positioned our brands and service offerings in a tiered, Proven Consumer Engagement Strategy:
Onboarding engagement with valuable content
Opt-in opportunities for micro commitment
Consumer Experience wins
Offers that create purchases and upsells
Establishes routine
Creates brand loyalty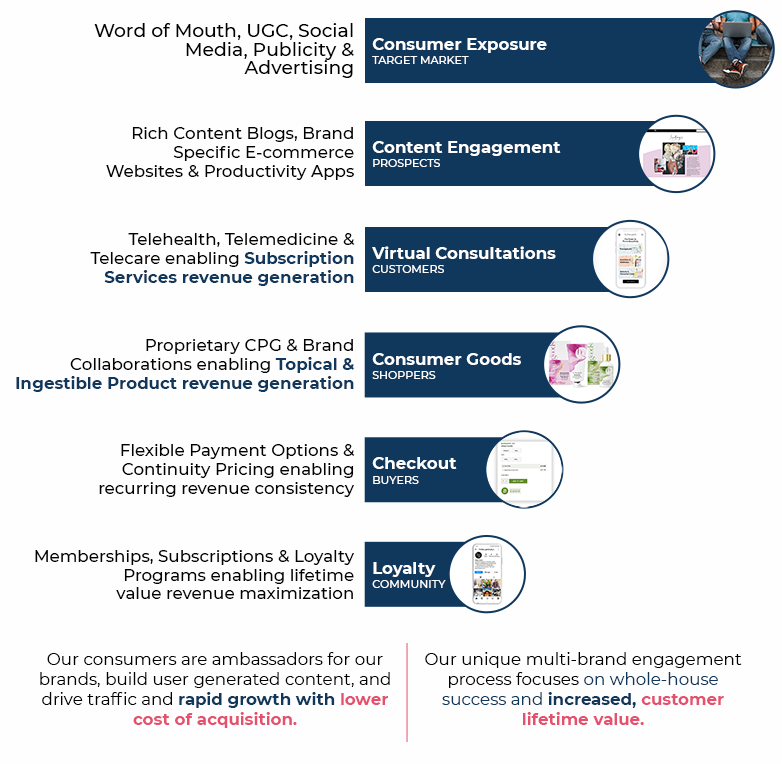 The Company's business model builds upon a "like – know – trust" strategy that focuses on the mega health and wellness themes that started during the pandemic and will be full-fledged "transformative" themes coming out of the pandemic.  These themes will not go away but will continue to play major roles in our daily lives in a post-pandemic world.
By leveraging consumer data, machine learning/artificial intelligence ("AI") software and personalized marketing, we've developed a business that:
Creates tremendous value through education and inspiration.
Transitions into premium level services to deliver customized health and wellness service needs.
Sells products that are personalized to the individual and their family's needs.
Has end goal of "rinsing and repeating" that ultimately builds long-lasting, customer lifetime value.
What this all does is furthers our ability to strive to "unicorn" status.
Greenfield Groves is Tackling Mental Health Issues … Head-on
One of the major themes that Greenfield Groves is focusing on is to support and help consumers identify, cope, and recover from their mental health issues resulting from the COVID-19 driven pandemic. Even though millions have received the vaccine, the mental clean-up that exists is tremendous. This global and tragic pandemic had and still is having a huge impact on all of us. Why?
Took us away from our daily routines
Caused us to withdraw from natural social interactions
Prevented us from going places that served as stress outlets
Forced us to be confined to our homes with only family members to serve as our daily social interactions
Stripped us of our rights to live freely under the notion of protecting ourselves and others
Forced us to wear masks as a precautionary measure
This all resulted in mental breakdowns, divorces, and suicides.
According to the CDC report, over 40% of people surveyed said they developed stress, anxiety, and depression as a result of the pandemic.
THINK ABOUT that number. That means four out of 10 people have reported struggling with mental issues and those are just the people who have admitted it. There are so many more out there who are just "swallowing" their pain and we want to help. YOU can help too by investing in our business.
As vaccinations become mainstream, there's a belief that the worst is over, but is it over? We don't think so.
What about the dramatic increase in suicide rates in 2020?
What about the increase in drugs being prescribed to kids?
Do these significant effects simply go away with an injection?
Do the kids just wake up one day and stop taking their antidepressants?
Stress, anxiety, and depression don't all of a sudden disappear and become eradicated with a vaccination shot. Instead, they will still exist, fester, simmer, and become a ticking time bomb that if not properly treated, will explode. BOOM.
Even though you can't see mental scars, they exist, and we believe the mental wounds and memories of 2020 are long-lasting. If not given an ongoing outlet of help and support, the worst is yet to come.
Click HERE to read our detailed blog post about celebrities who have talked about their mental issues, creating a more  "mainstream" acceptance. If celebrities are experiencing these issues and can talk about them to the public, then other people may get inspired to share and seek help.
Thus, one of the major focuses of our telehealth services and products will be helping people with mental illnesses get on a road to recovery based on personalized therapy, support, and a regimen of non-addictive supplements, diet, nutrition, and exercise.
As a note of market comparison, when you take into consideration that one out of every 10 men suffer ED, for which companies like HIMs have built a $4.6 Billion-dollar valued company to aid this population, you can imagine the societal impact and market opportunity that Greenfield Groves has to help four out of every 10 people suffering from some form of mental illness. Yep, you can be part of that vision.
Greenfield Groves Value…Today and Tomorrow
Greenfield Groves is currently valued at $70 million and in the eyes of the beholder, it can be seen as undervalued, overvalued, or just right,
There was a tremendous amount of time, effort, and investment made by the Founding Team to build the core of Greenfield Groves as well as move the company from concept to revenue generation. The grinding, planning, and executing to build the structure and prepare for investors has been completed, and we couldn't be more thrilled for you to start sharing this journey with us.
The Company is now at a stage where it's ready to bring investors and put "gas on the fire" by taking investment dollars to fuel its growth.
Let's do a review of what's been built. You will see the work and planning that has gone into ensuring this is a full-service company that isn't "adding pieces" as it goes, yet instead, has a defined strategy, plan, assets, and revenue-generating platform for it to scale and capture meaningful market share.  Are you intrigued yet? We are!
Seasoned Team to EXECUTE THE BUSINESS PLAN
Greenfield Groves has assembled a world-class team of operators, technologists, practitioners, growers, and marketers … all possessing a unified entrepreneur spirit and an "us against the world" mentality to make this happen. I am inspired just writing this and hope you are as well.
We would use some of the investment proceeds to recruit and attract additional team members to support the growth of a multi-billion company.
Social Certifications that PROMOTE TAKE A STAND
Greenfield Groves is a woman-founded, women-led business. It matters to all of us, and of course you, that we are pursuing social certifications that complement our goal of being a multi-billion dollar company. We believe that it is our duty and obligation to use our stage to share what we stand for. We are currently a Benefit Corporation, ae WBENC certified, Leaping Bunny certified, and are in the qualification process for B-Lab certification.
We would use some of the investment proceeds to continue to pursue certifications and promote our social causes that are passionate to our founder, team members, and corporate values.
Consumer content network that EDUCATES AND INSPIRES AUDIENCES 
We have developed three different stand-alone content platforms:
These exist along with other social engagement ecosystems to support the following consumer wellness themes:
Personal wellness
Pet wellness
Financial wellness
The groundwork that has been completed for EACH OF THESE PLATFORMS for consumer marketing engagement and traffic building strategies and campaigns includes:
Rich content articles that will continue to be written, promoted and targeted to audiences to build engagement.
Social media properties that have been built for each brand on Instagram, YouTube, Pinterest, LinkedIn, and Twitter for content promotion and audience engagement.
Each brand possessing  its own e-newsletter and drip campaigns to build a following and subscriber list for future sales and marketing offers.
Each brand possessing an e-commerce or telehealth offering to generate product sales or telehealth subscription fees.
Most companies have one single content platform. Two examples that come to mind are Glossier and Goop. We have built out three branded content platforms, as mentioned above. Not one, but THREE.
All three content platforms are prepped and ready for traffic ad campaigns to launch and drive consumer engagement. All that is needed is investment capital to start revving up the marketing campaigns to target, engage, and promote our content to the estimated 4.66 BILLION people who are actively online.
Telehealth platform that ENGAGES AND SUPPORTS AUDIENCES
As we grow our audience and they continue consuming content and subscribing to our personalization feeds for them, they're going to be inspired to do something. Ideally, they'll want to find and speak with a practitioner to help them with their health and wellness needs.
Lucky for us, we just happened to have acquired a working telehealth platform that currently performs virtual consultations with an existing patient base.
There are numerous highlights of our telehealth platform:
Developed to be HIPPA compliant for EMR
Proprietary patient in-take and profiling process to help with detailed symptom diagnosis and recommendations
Practitioner to patient interactive messaging, task management, product suggestions, and prescription of personalized wellness plans
Proprietary CRM features for customer outreach, management, and in-app messaging that fosters long thread discussions as opposed to just one-off ad-hoc diagnosis that doesn't foster dialogue
Expansive library of foods and conditions database
You can read more about our announcement of the acquisition of the telehealth platform.
We would use some of the investment proceeds to add additional machine learning/AI features to further optimize its personalization features and marketing campaigns to attract and onboard additional traditional physician groups and holistic wellness practitioners.
E-Commerce Platform That Sells to Audiences 
We have developed our e-commerce storefronts leveraging Shopify Partner's robust e-commerce platform to create brand-specific e-commerce platforms underneath each of our target consumer categories. Our Storefronts will consist of  the following brands that will sell products and services:
Each of these specific consumer-facing brands has been created for specific target audiences/customers. Why six brands? Since we ourselves are consumers, we're simply committed to the notion that "no one-brand fits all" actually works in today's brand-focused consumer environment.
We studied brands like Drunk Elephant who was a hyper-focused brand. They didn't necessarily appeal to a wide audience, however, went very deep with their fans and customers and were richly rewarded for building customer lifetime value.
We've built out each brand's e-commerce storefront and supporting social media properties to include Instagram, Twitter, YouTube, etc.
We plan on using a portion of the investment proceeds to continue producing our proprietary products that support the wellness and health needs of our consumers based on the data we've gathered about market needs.
Portfolio of formulations to develop PERSONALIZED PRODUCTS FOR AUDIENCES 
Our team has conceived and developed over 100 different product SKUs (hemp-derived CBD and non-hemp-derived  CBD) that include internal ingestible products and external topical products. Our formulations have been developed to be specific to each of our consumer-facing brands: It Matters, Herban Goods, Danavi, Feravana, Smiles for  Miles, and Felicitails.
We would use some of the investment proceeds to strategically produce SKU's for each brand to sell to our consumer based on:
Single purchases
Value bundles
Subscription programs
Agribusiness that GROWS BOTANICALS & CBD INVENTORY FOR OUR PRODUCTS
We've successfully planted, grew, and harvested CBD hemp (one of our core Botanicals) on our farming operations in Southern Oregon that will be used in our formulations.
Our agribusiness operations development gave us great insight into the opportunities, challenges, and knowledge needed to successfully farm botanicals.
Some of the intellectual properties that came from our agribusiness allowed us to:
Develop relationships that gave us access to special CBD genetics that provided a compliant (below .03%  THC) pest resistant and high-yielding crop.
Develop and implement countless proprietary farming techniques.
Grow crops in a low labor environment.
Utilize our proprietary harvesting techniques to harvest 55,000 lbs. of dry weight hemp from our 25 acres, demonstrating a very successful grow wherewithal.
Optimize our pressing and removal of high-grade oils with supercritical CO2 extraction methods in a way that is as safe-for-you and clean-for-you as it gets .
As a result, we now have raw materials/CBD ingredients inventory for our own formulations and CBD topicals and ingestibles.
This inventory provides us with a valuable asset as it allows us to produce a total of 2.5  million CBD supplements for beauty capsules, tinctures, lotions, masks, and more, with an average of 500mg per unit.
A Closer Look At Greenfield Groves Valuable Assets Opportunity  
Here's a little math to support our math:
The average MSRP value of a single unit in any of our Brands is $70, which equates to a total sales revenue opportunity of $175 million.
With our e-commerce capabilities, we project an average cart transaction of $150.00, which would give us an opportunity to sell to 1,166.667 customers ($175M divided by $150).
If we assume a 10% conversion of customers into our telehealth platform for ongoing practitioner support, that equates to 116,667 subscribers (10% of 1,166.667 customers).
From there, we assume that the monthly cost of our telehealth subscriptions would be $49, which would yield a total monthly subscription revenue of $5,716,667.
Coming out of year three, this would then equate to a total annual subscription revenue of $68,600,000, bringing the total valuable asset opportunity to $243,600,000 ($175 million product sales revenue, plus, $68,600,000 in subscription revenue).
As you can see, the ability to create compelling, educational content that inspires, motivates, and drives people to buy products, then qualifies them to subscribe to a service. This makes all of this so MAGICAL .… like a "UNICORN. The value is incredible.
And, it's been done before. For example, Hims & Hers Health, Inc. went from inception to $250 Million in revenue in three years. Their most recent successful SPAC IPO deal and current valuation has them at $4.6 Billion.
We would use some of the investment proceeds to begin the monetization of our business plan and create immense shareholder value.
Thus, we believe that our $70 million valuation is a fair valuation given what's been accomplished and the foundation that's been built to rapidly scale.
Additional details of our source use of proceeds from capital raised are listed in our use of proceeds in the Offering Circular as part of its Regulation A+ offering.
Greenfield Groves Offers "Venture Capital-like" Investment Opportunity to the Main Street Investor
With all that has been accomplished, Greenfield Groves is currently selling its Common Stock at $1 per share in its Regulation A+ offering. This is pricing the company's share price as an early-stage venture investment round.
Why are we pursuing Reg A+ financing?
Allows for a larger pool of investors who can participate in a fundraising round
Allows for a nice valuation uptake as the Company is able to successfully execute on its business plan
Allows us to price it so everyday Main Street investors can come in on the ground floor as opposed to just catering to the venture capital community, which we think too many companies do.
Greenfield Groves is not fighting against the venture capital ("VC") community. It's actually quite the opposite. The Company is pursuing a Reg A+ offering to open it up to individuals and allow them to tap into the VC model and create their own venture capital investment returns through owning a piece of Greenfield Groves.
Only until recently have individual Main Street investors been able to invest like a VC (you can read more HERE about how Reg A+ offerings are empowering individual investors to become their own venture capitalists).
In today's digital-driven market, why would a company take in $50 million by a couple of VC's who aren't going to help promote the company, versus raising $50 million from thousands of individual venture capitalists who become built-in customers, walking human billboards, and brand evangelists who are going to help promote the company and its brands to their friends and family on social media?
When you have a consumer-focused business model and consumer brands like Greenfield Groves, you choose the latter where you can INSTANTLY have thousands, if not, tens of thousands of investors who can also be built-in customers as well as brand cheerleaders.
This model is NO-BRAINER for a company such as Greenfield Groves and that includes investors AND customers.
Now what?
We realize an investment in Greenfield Groves is not for everyone and that's okay. Are you an investor who believes a woman-founded and woman-led business will be successful and transformative?
With dating app Bumble's successful IPO on February 10, 2021, investors should take notice that the financial community is ready and willing to recognize the power of a woman-founded and women-led business. Bumble successfully raised $2.2 billion at an IPO price of $43 per share and then saw its intraday shares jump as high as 64% above its $43 IPO share price. Bumble's success is a watershed moment, and we believe that the investor gates have opened for future women-led businesses. Come on in!
Now is your chance to get in on the ground floor!
Now is your chance to invest in an opportunity that doesn't come around too often!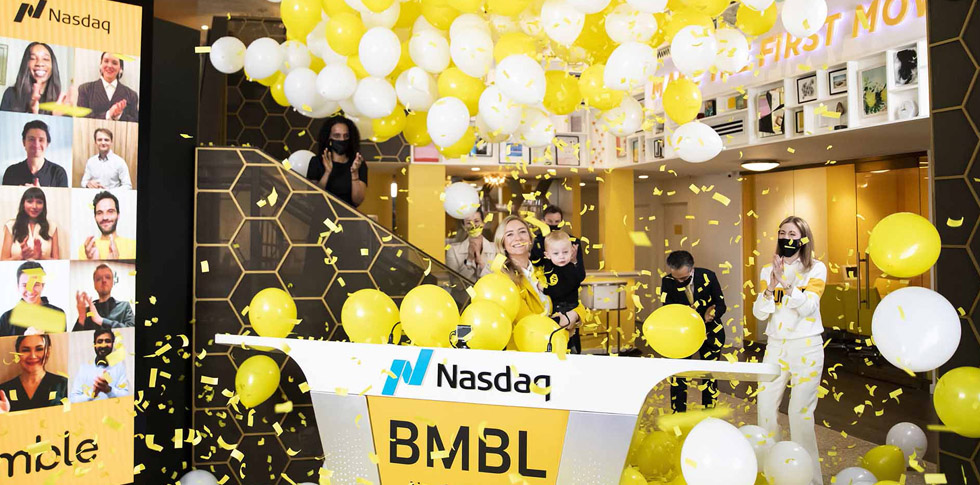 Are you an investor who believes in a comprehensive consumer-focused business that uses content to promote products that then complement a telehealth and wellness platform that can compete against a broken healthcare system?
Investors should look no further than HIMS & HERS' successful SPAC IPO  deal that valued the company at $1.6 billion to see how a consumer-focused digital wellness company is being valued in today's market. Investments will continue to pour into the digital wellness sector to further pursue the path created by HIMS & HERS.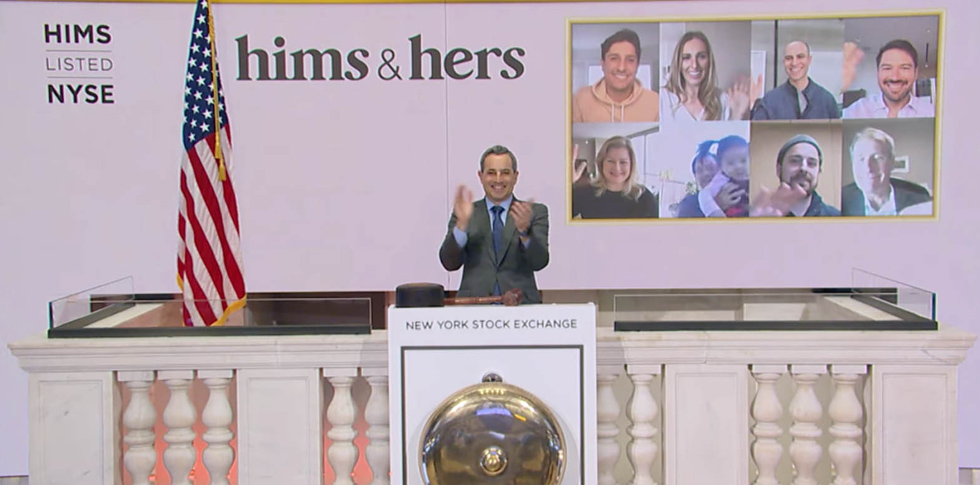 Are you an investor who believes that traditional venture capital is a broken model and you now have the opportunity to join thousands of others to crowdsource and become your own powerful group of venture capitalists?
January 2021 saw how Reddit has enlisted an army of Main Street investors (estimated to be 5 million and growing) can make a difference and garner significant gains against sophisticated Wall Street investors. The same model crowdsourcing battle cry can be applied to other institutional "country club" investments like venture capital.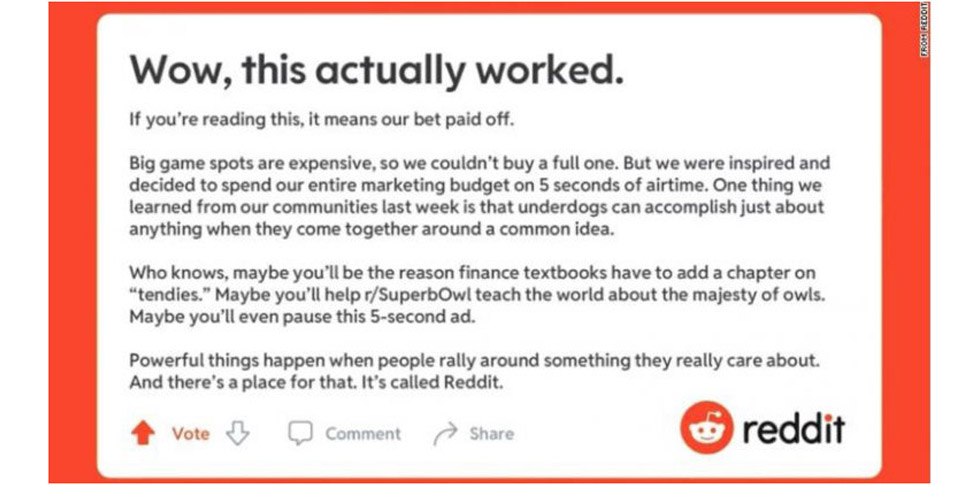 Are you an investor who believes that mental illness is one of the deadliest and most dangerous ailments that afflict over 40% of Americans and needs to be healed through a comprehensive suite of mental and whole-body wellness services and products?
As an investor, you have the opportunity right in front of you and that is Greenfield Groves. We're launching "comprehensive content-to-telehealth-to-wellness products" focused on providing solutions to the massive mental health illness market.
Are you an investor who believes that getting in on a ground floor investment with Greenfield Groves at only $1 per share can provide the opportunity to generate significant investment returns for your portfolio? We thought so.
This is an important move for you as an investor and an opportunity that we all wish presented itself more often. Well, it's here and you can be part of this incredible journey to deliver what our world needs, yet is lacking. This investment may be what you've been lacking in your portfolio and the great news is you can build an early position in Greenfield Groves.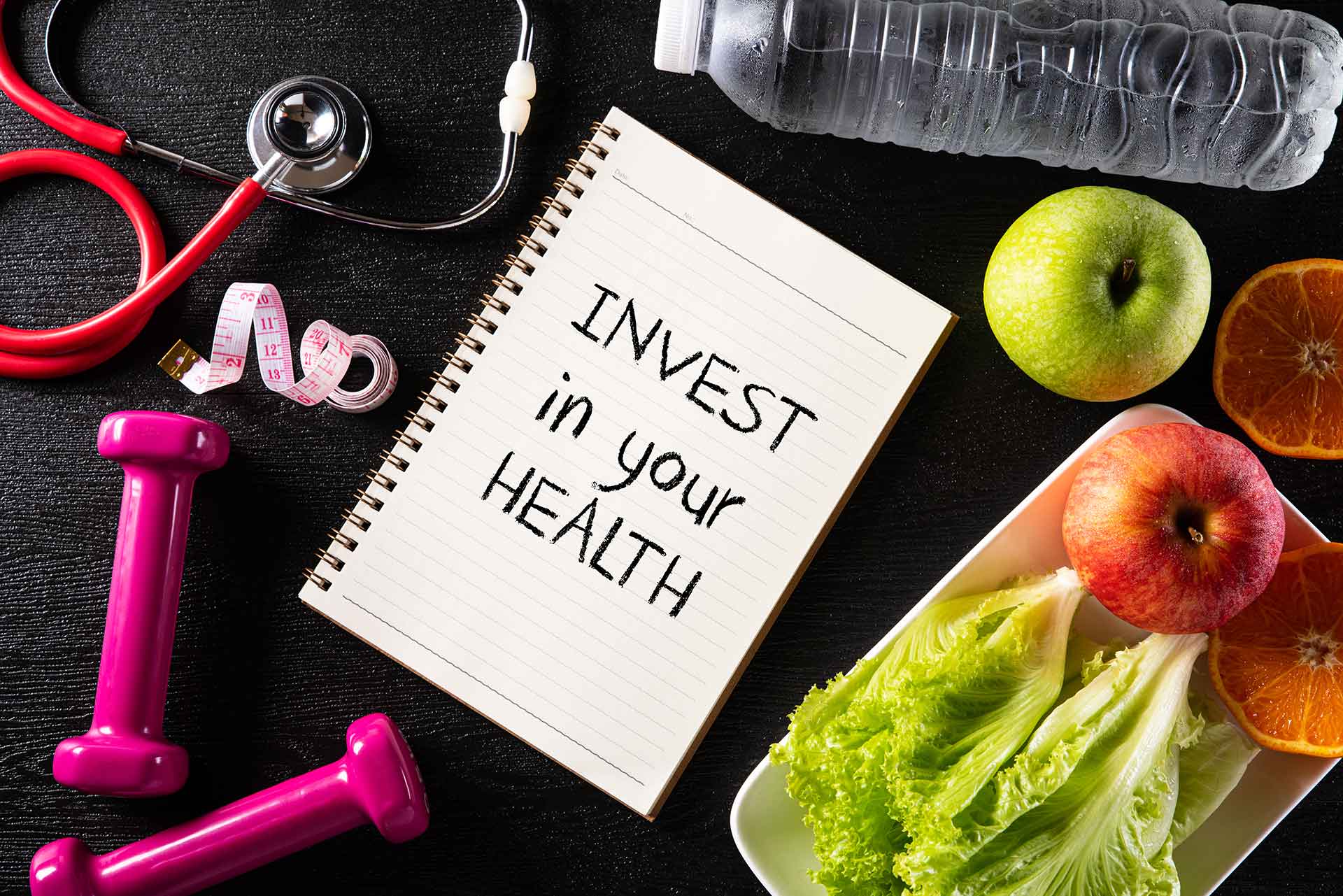 Hope You Enjoyed the Read!