March 23, 2021
Congratulations are in order for Bitcoin and Ethereum investors for an investment well done. You deserve a high five and a pat on the back.
Jumping into cryptocurrencies makes you a very astute and modern investor. Most of you were likely making your Bitcoin and Ethereum investments before their huge recent run-up.
Some of you were probably telling your friends and family about cryptocurrencies before Elon Musk's tweets and probably way before Tesla's announcement that it purchased $1.5 billion of Bitcoin.
If these friends and families listened to your wise advice, you may even be hailed as a bit of a visionary investor.
At the time I wrote this article, the Ethereum (CCC: ETH-USD) price was close to $1,800 per coin, which is a touch below its 52-week high of $2,036.29, while Bitcoin (CCC: BTC) was hovering north of $56,500, close to its 52-week high of $58,330.75, giving it a total market value of over $1 trillion dollars.
That's a whole lot of Bitcoin and Ethereum value in those digital coins!
Some Perspective in Bitcoin's Market Value
Let's put some perspective into Bitcoin's $1 trillion market cap value and compare it to some of the companies that have been known to be the investment darlings.
To think that Bitcoin has rivaled all of them in its total market cap is perhaps not that surprising given Bitcoin's potential. What is surprising is to see the short timeline of growth. Bitcoin was at $7,911 back on March 11, 2020, which means in just one short year ago, Bitcoin has gained 683%! That's pretty incredible.
Speaking of INCREDIBLE, you have to check out Greenfield Groves' Mini-IPO as it has just been approved to take in new investments.
Is Bitcoin Still Highly Speculative?

Are these types of returns sustainable? The answer is "Janet Yellen."
For those of you that don't know who that is, Ms. Janet Yellen is the newly appointed U.S. Treasury Secretary. One of her key responsibilities is oversight over the U.S. government's monetary policy. Bitcoin and other cryptocurrencies that offer a decentralized offering is one of the issues that is square in Ms. Yellen's crosshairs.
As recently as late February 2021, and as cited by Marketwatch.com, U.S. Treasury Secretary Janet Yellen again reiterated her concerns and observations about Bitcoin, stating that its "a highly speculative, "inefficient" form of digital currency that is often used for illegal transactions." During that time, Bitcoin prices dipped as a response to Ms. Yellen's quote, However, Bitcoin's price has since increased from those dips.
Ms. Yellen has been outspoken about her concerns over cryptocurrencies being used to fund terrorism, as she has also been quoted in expressing her "worry about potential losses that investors can suffer" due to Bitcoin's volatility.
There has already been talk by government officials about exploring regulations into Bitcoin and Bitcoin exchanges. This prompted a recent 4,600-word open letter written by Twitter and Square founder, Jack Dorsey to the Financial Crimes Enforcement Network of the U.S. Treasury Department, expressing his concerns and criticizing any potential government regulation.
What happens from here?
In the short term, Bitcoin could have reached its top, and we could likely see Bitcoin hovering in this range, give or take 20%.
Why?
U.S. Secretary Treasury Yellen could issue ongoing public comments that create further instability.
More corporations could get into Bitcoin and Ethereum, which may force government regulations upon cryptocurrencies' potential instability.
The new shiny object syndrome could take the shine off of Bitcoin.
There's a growing buzz around NFT's (non-fungible tokens) which may generate and cause a market distraction, taking investor interest away from Bitcoin and into NFT collectible digital art currencies.
Of course, we can sit here and speculate on all of the numerous crazy potential scenarios. We do know one thing's for certain, you've got a bird in hand with all of your gains in Bitcoin and Ethereum and you should look to do something with those gains.
What? The word that comes to mind is, "diversify.
When I say "diversify", I mean take some of the "house money" winnings you've made and rotate them into another investment opportunity that stands to potentially give you some of the same potential returns.
When I go to Vegas, I set a budget and when I'm on a roll and winning, I tell myself to pull down and pocket the total budget amount that I've already won back. Now I'm only gambling with the profits from my winnings, which is now playing with the "house money."
It's the same thing that can be applied to the appreciated gains in your Bitcoin and Ethereum portfolios. Take out some of the gains you've had in your Bitcoin and Ethereum investments and put them into a new investment opportunity that could stand to give you the same types of potential returns.
I like to call this the "Power of Compounding Smart Investing Decisions." It's a term that I use to look at evaluating how one can take some of their gains and invest them into another investment to offer a potential velocity to compound their gains.
So, what's the next investment opportunity you should be looking at that will give you the same time of potential returns?
It probably should not go into another appreciated asset like Amazon, Apple, or some of the others that have already shown huge appreciation. If you're looking to compound your "house money" winnings, then you should consider looking at an investment opportunity that's valued for upside potential.
I happen to have one that you need to take a look at – Greenfield Groves.  FULL DISCLOSURE, Greenfield Groves is something that I believe in, founded, and have recruited an amazing team to reach success. I am so thrilled to share this with you!
Greenfield Groves' Mini-IPO price is set at a GROUND FLOOR valuation. You should not miss out on this!
Greenfield Groves has been approved by the SEC for its Mini-IPO Regulation A+ Offering
I founded Greenfield Groves to be a next-generation e-commerce company focused on the $5 trillion Global Wellness Economy.
We've built our next-generation e-commerce business to engage across social channels, discussion boards, blogs, and ad networks with targeted, personalized messaging that supports multi-brands because "one brand does not fit all." We're focused on developing content strategies around the wellness themes of "mind, body, and wallet" that are important to our target matriarch audience who controls $43 trillion of global consumer spending.
We listen to our audiences and engage with them on what they want. We then use the data we collect to tap into our agile supply chain to quickly develop products and services they will actually purchase.
Our woman-founded and women-led company walks in their shoes, and thus intimately understands their shopping and buying behaviors. One company that recently attributed its successful $2.3 billion IPO to being a woman-founded and woman-led business is the dating app, Bumble.
Due to your interest in cryptocurrencies, I want to make sure you know that our Chief Technology Officer, Tim Lyons has deep knowledge in blockchain. He is laying the groundwork for Greenfield Groves to pursue and embrace blockchain-like and digital ledger technologies across its supply chain to provide even more transparency in its ingredients and products.
Product transparency and sustainability are hot topics to our matriarch consumer audience who controls $43 trillion of global consumer spending. We believe that providing product transparency and sustainability using blockchain-like technologies will offer additional compelling reasons why they will choose and purchase Greenfield Groves' products.
Greenfield Groves also intends to explore ways to ideate and incorporate blockchain and digital ledger technology innovations into its future e-commerce offerings. We believe the evolution of blockchain technologies is here and it's "not if, but how" we pursue it.
We've taken the last year to build out Greenfield Groves' foundation for our e-commerce business:
Unique and diverse brands
Agile supply chain to support 100+ beauty and wellness formulations
Multi-channel ad networks
E-commerce and automation technologies
A team of entrepreneurial operators that understand retail, branding, search, ad networks, and direct-to-consumer e-commerce.
We believe we are poised to make 2021 an incredible year for our business and for our investor family. We would love for you to be part of that family.
Greenfield Groves investment offering allows investors like you to use Bitcoin and Ethereum to fund your investment in our Mini-IPO. Our payment processing partner, Prime Trust, will convert your digital assets into U.S. Dollars on your behalf.
Our third-party custodian can accept wallet-to-wallet transfers of Bitcoin and Ethereum and they will handle the cash conversions for you to purchase our Mini-IPO shares. They've made an easy, simple, and no-hassle process to use some of your Bitcoin and Ethereum gains to fund your investment in Greenfield Groves shares. How cool is that?
Greenfield Groves is ready to launch and is looking for a few investors who want to join us on our Mini-IPO rocket ship.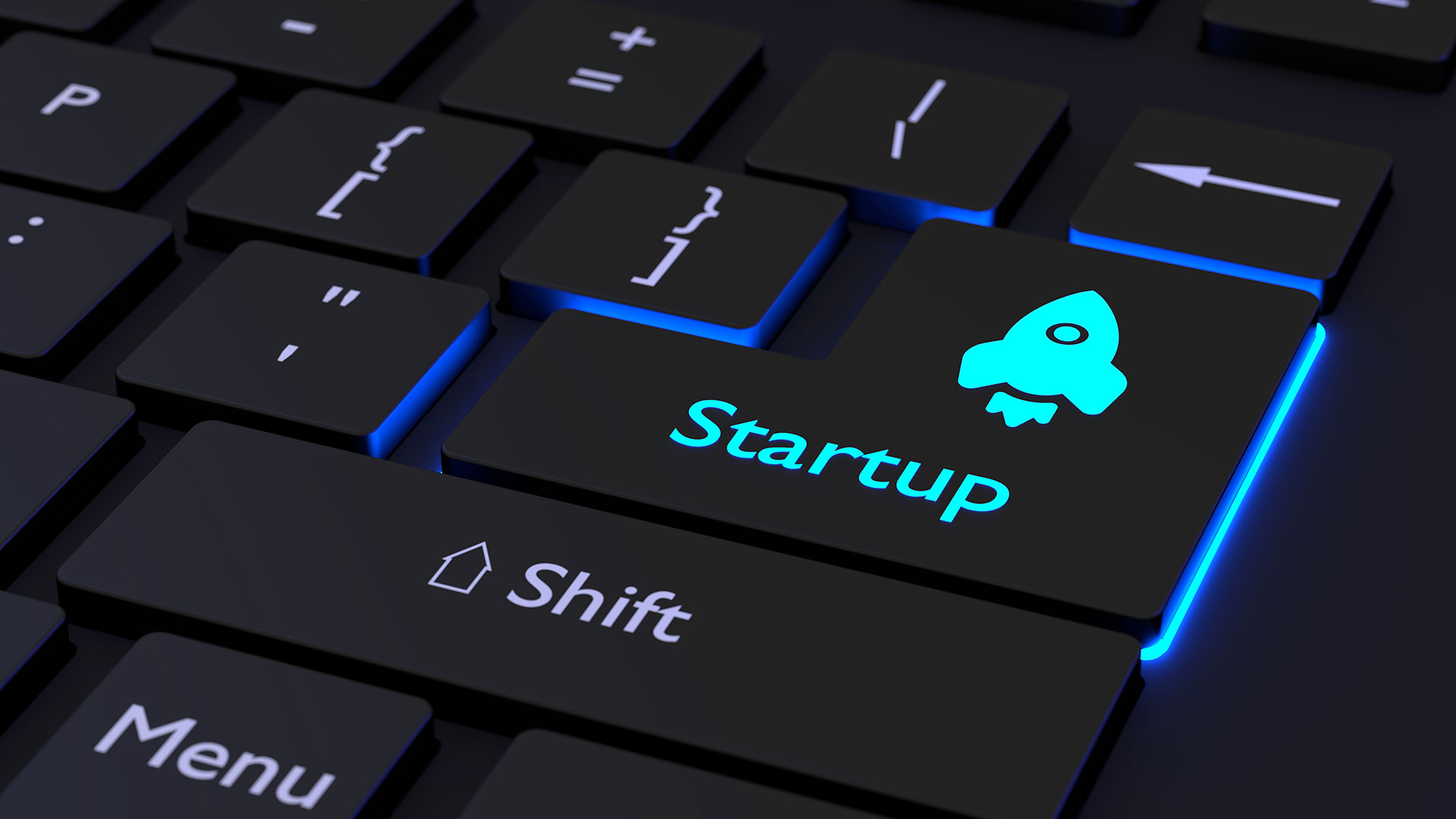 Are you ready to buckle up and take your next investment ride with Greenfield Groves on our ground floor Mini-IPO Regulation A+ Offering?
Click below to use your Bitcoin & Ethereum to fund your investment in Greenfield Groves Mini-IPO.
This opportunity won't be around forever but don't worry, we've reserved you a seat on Greenfield Groves' Mini-IPO rocket ship.
Hope You Enjoyed the Read!